International Club Cork is Cork's largest multicultural organisation with over 4,900 members from over 50 countries. We have organised over 200 intercultural, social and language events in the past 7 years. Our meetups are among the most popular activities in Cork.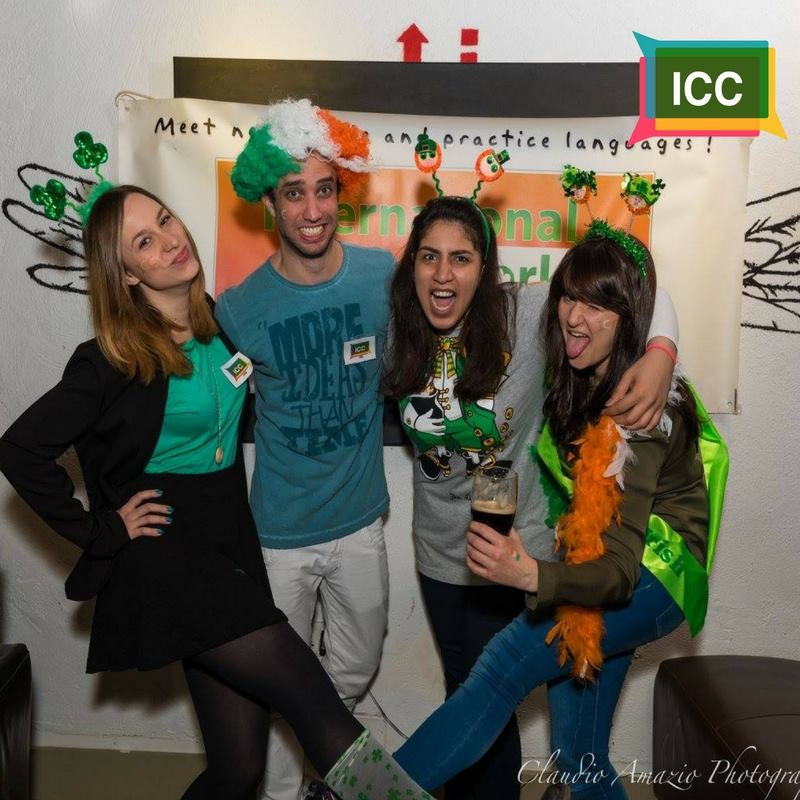 We have now various volunteer positions open and ready to expand our multicultural Team!
If you would like to improve your language, interpersonal and social skills, ICC might be the right choice for you!

The following roles are existing :

Content Manager: You like digital Media? Working on a website is something you good at? Ideally friendly, enthusiastic and passionate people with good communication and interpersonal skills!
We need someone who can help us managing our website, using wordpress.
In IT or Digital area, passionate by creating articles, editing contents, developing and improving a website and promoting a brand using digital tools, you are the person we are looking for!
Intermediate and experienced persons are welcome, a good level of English is required.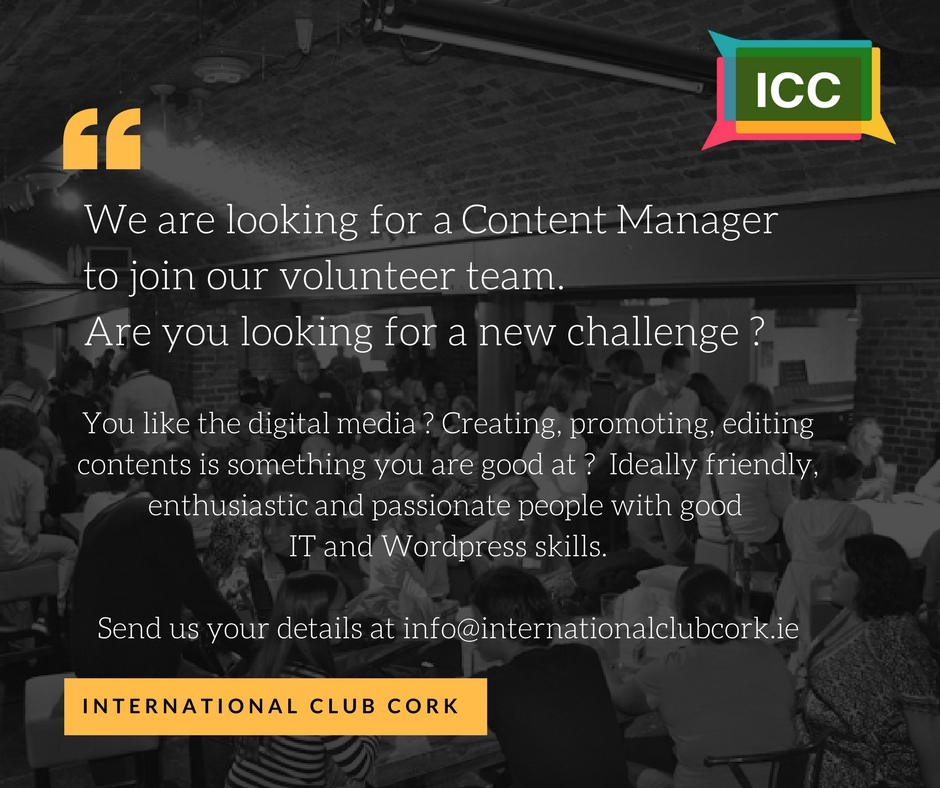 Event & Coordinator Manager: We are organising 2 events per month and we are frequently looking for new persons to join our international team. You like organising activities and events, finding new ideas and games to bring some fun and help people to interact, do not hesitate to contact us!
Beginners welcome!
Social Media & Community Manager: ideally interested/experienced in some of these fields: Blogging, Journalism, Creative writing, Social media platforms, Marketing etc. This position is one of the most important and we need 2 new persons to join our small team.
These are some of the tasks you'll have to manage : sharing our different posts and activities on our social media platform (Facebook, Twitter), creating the registration platform, sending newsletters,… No experience? No worries, we'll train you and help you developing new skills steps by steps! A great opportunity to learn new tools!
Beginners welcome, a good level of English is required!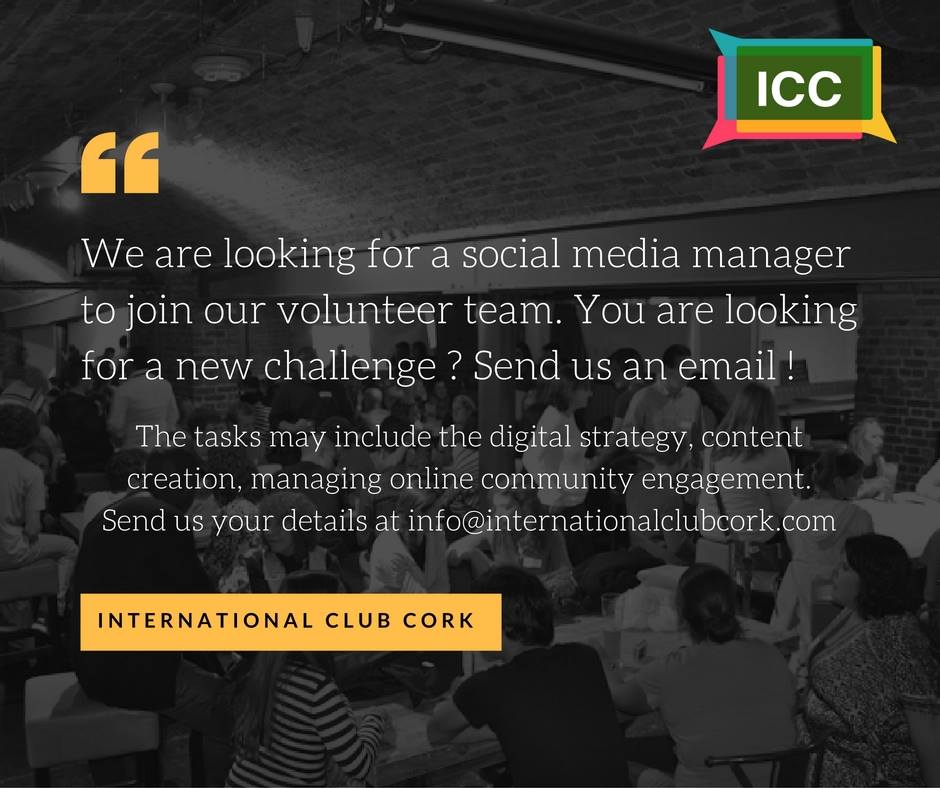 Project Manager: We are always looking for new ideas to develop the ICC Brand and offer some benefits to our community. Developing our partnership is something really important so we are looking for a new person to join our team and be responsible for the new projects coming!
Beginners welcome, a good level of English is required.
Join a great team and learn new skills with us !
Contact us and tell us why you would like to take part in the ICC project :
E-mail: internationalclubcork@gmail.com