One Month, One Blogger : this month, we are pleased to introduce you Bianca, from Brazil.
She shared with us her experience and story from the 1st day she arrived in Ireland :
"Hi, I am Bianca, 28 years old, 'false' Brazilian as the misty Irish weather does not bother me, like.
I always dreamed about living abroad and my adventure started 4 years ago in Dublin and it continued on to Florence. By 2013, I was back in Brazil and it did not feel the same. I missed Ireland so much that I just wanted to save money and come back. Many relatives and close friends thought this idea would pass and I would settle back into 'Sampa' life again – it did not.
As I was organizing my trip, my Italian citizenship was confirmed, which made things a lot easier. I met my Irish boyfriend, inevitably, in an Irish pub in São Paulo. He had been living there for a long time already and after a year, we both decided to come to Ireland. The only change to my plan was that I would be living in Cork not in Dublin.
I have been living here for over a year and a half. It took me 3 months to find my first and current job at Amazon. Before that I also worked as a volunteer for the Alliance Française during the French Film Festival and it was very cool – it is not every day you get a chance to talk to Mathieu Amalric – sorry, I am a film buff.
Many people have asked me if I prefer to live in Dublin or Cork. This question is difficult to answer as I think everyone has different preferences and an emotional bond with each place due to good or bad experiences. Ireland for me has always been synonymous with happiness. Normally, I do not reply. I ask these people what are their goals and the lifestyle they are looking for. Dublin is bigger than Cork, more lively maybe, however not on the same scale of São Paulo, my home town. Frankly, I love both cities in different ways. 
In my opinion, the size of Cork is just right. Not chaotic, nor boring. The cultural diversity gives an unique personality to this charming town. The patriotism can be seen on the streets as many of the foreign food chains must fight to find their place among the local businesses. 
If I had to describe Cork using one adjective it would be 'laid back'. Even with the daily routine, same dilemma for everybody in any country, you can be rescued by a stranger with her umbrella on a rainy day, get a lift with a cute little old lady that felt sorry as you ran but missed the bus or be overwhelmed when a bus driver helped an old woman to get off the bus and accompanied her across the street – all based on my own experiences.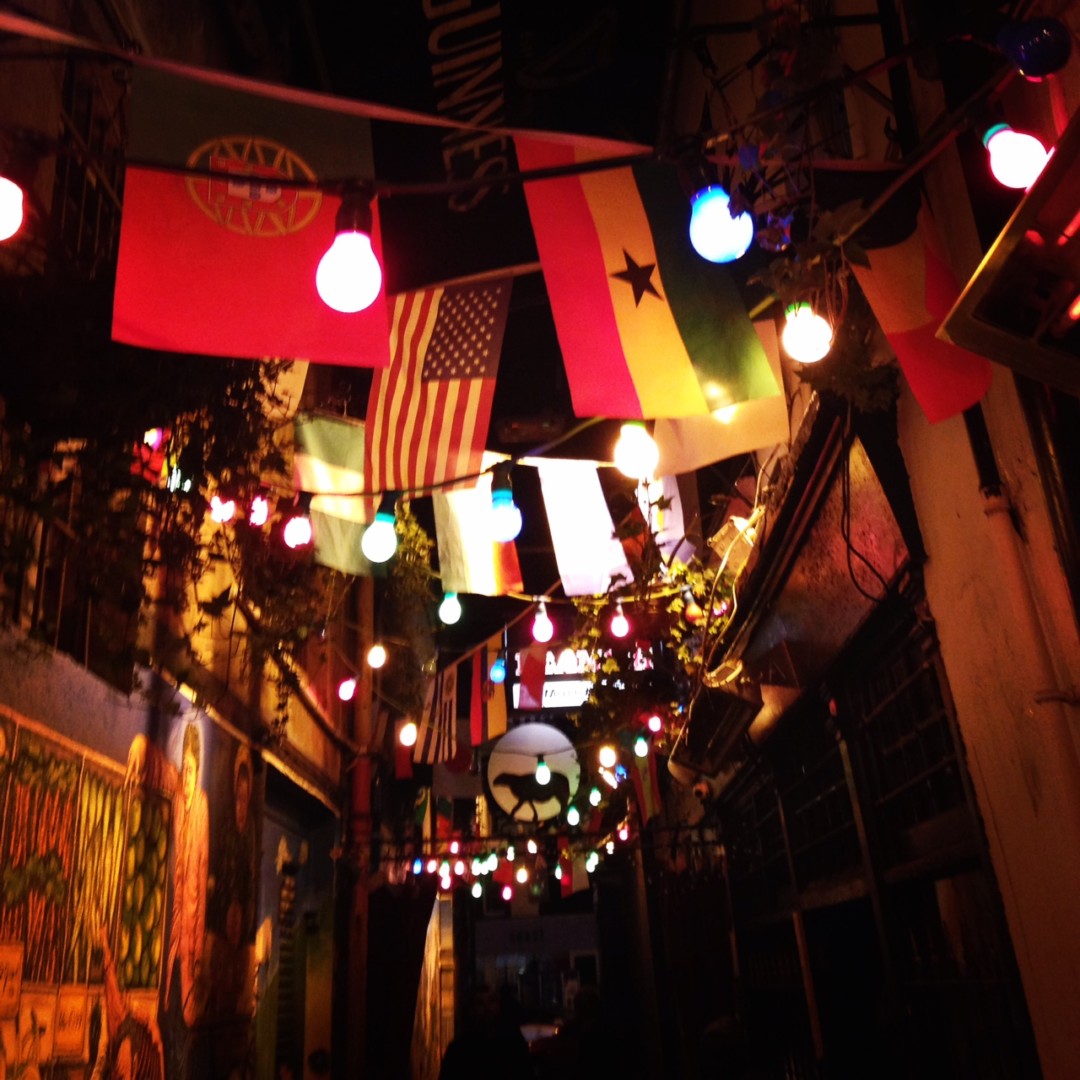 Do you know why Corkonians claim this is the real capital of Ireland? Well, maybe with that singsong accent, they will proudly tell you all about their great stouts such as Beamish or Murphy's, Jazz weekend, sporting legends, famous actors and, of course, the famous Clonakilty black pudding. Browse around the English Market, ring the Shandon bells and visit the Butter Museum – yes, they have one. Or go to UCC for a magical stroll or to Fota for a picnic.

After sunset, if you're gasping, mingle in one of the heritage pubs like Sin È or Mutton Lane – do not worry about the hangover, there will be always a chipper open – where have you been all my life?
I am not sure if I will ever get used to being an expat, however I do not regret my decision and I intend to stay here long term. I am still getting used to the bloody immersion every time I have to turn it on before my shower. But I always find myself licking my lips every time at the thought of a salt and vinegar pack of crisps when I am off.
Living abroad is not for everybody and it is not as easy as it may seem by looking at the gorgeous pictures on friends' profiles. But if you are curious and already here, even if it is not a perfect match, enjoy the ride – it'll be grand.
If you want to know more about Bianca, please, click here to access to her blog